This is a 5-night encaustic painting retreat set in a relaxed resort environment in Ontario, Canada, lead by master mixed media artist and instructor, Christina Lovisa.  This fully immersive retreat will walk you through exercises in both encaustic and mixed media techniques.  You will leave with a trunk full of art, a belly bigger in circumference than it was before, a heart filled to the brim and most importantly, a creative soul that feels ALIVE! Scroll down to read  all the details! 👇

Regular price
$1,599.00 CAD
Regular price
$1,698.00 CAD
Sale price
$1,599.00 CAD
Unit price
per
Sale
Sold out
View full details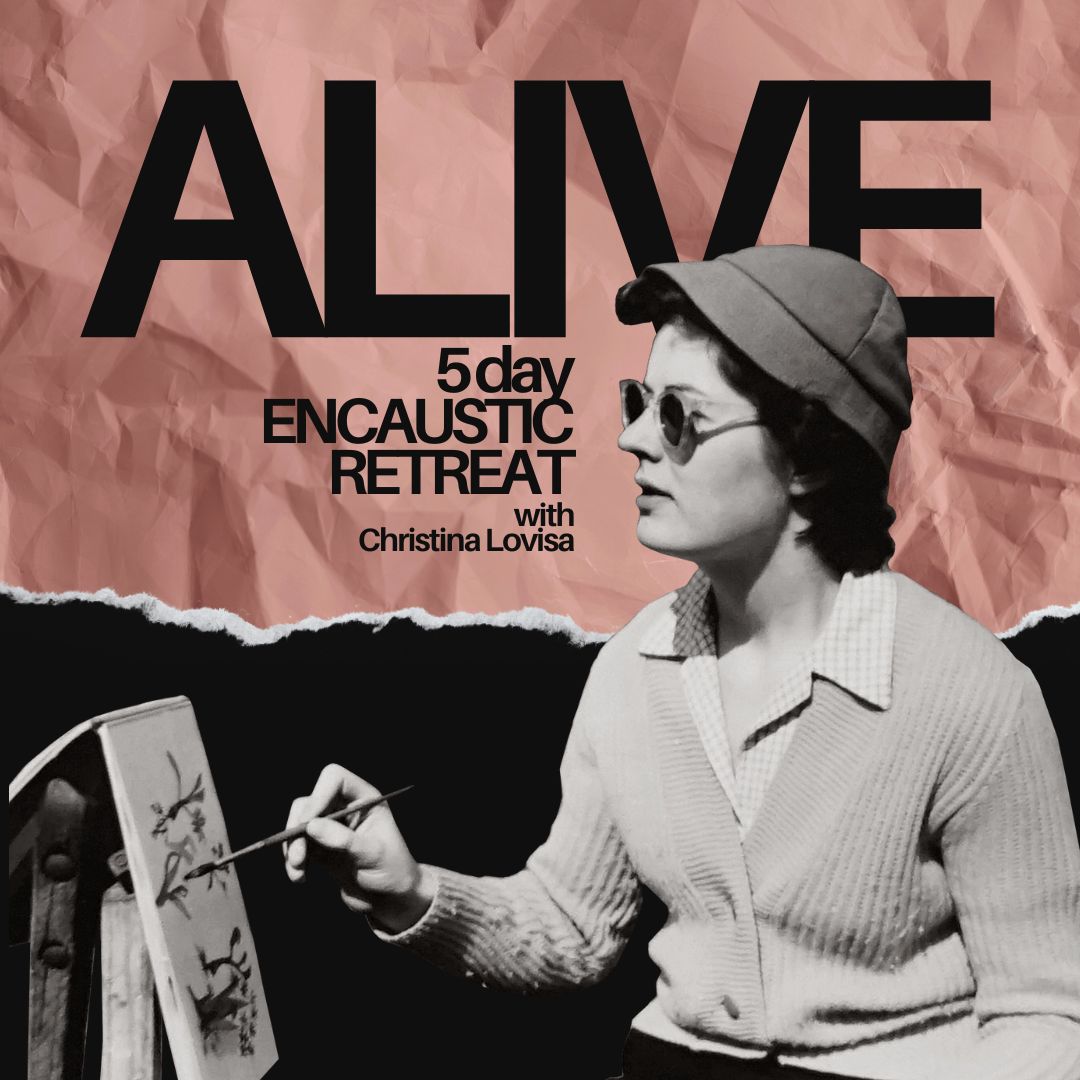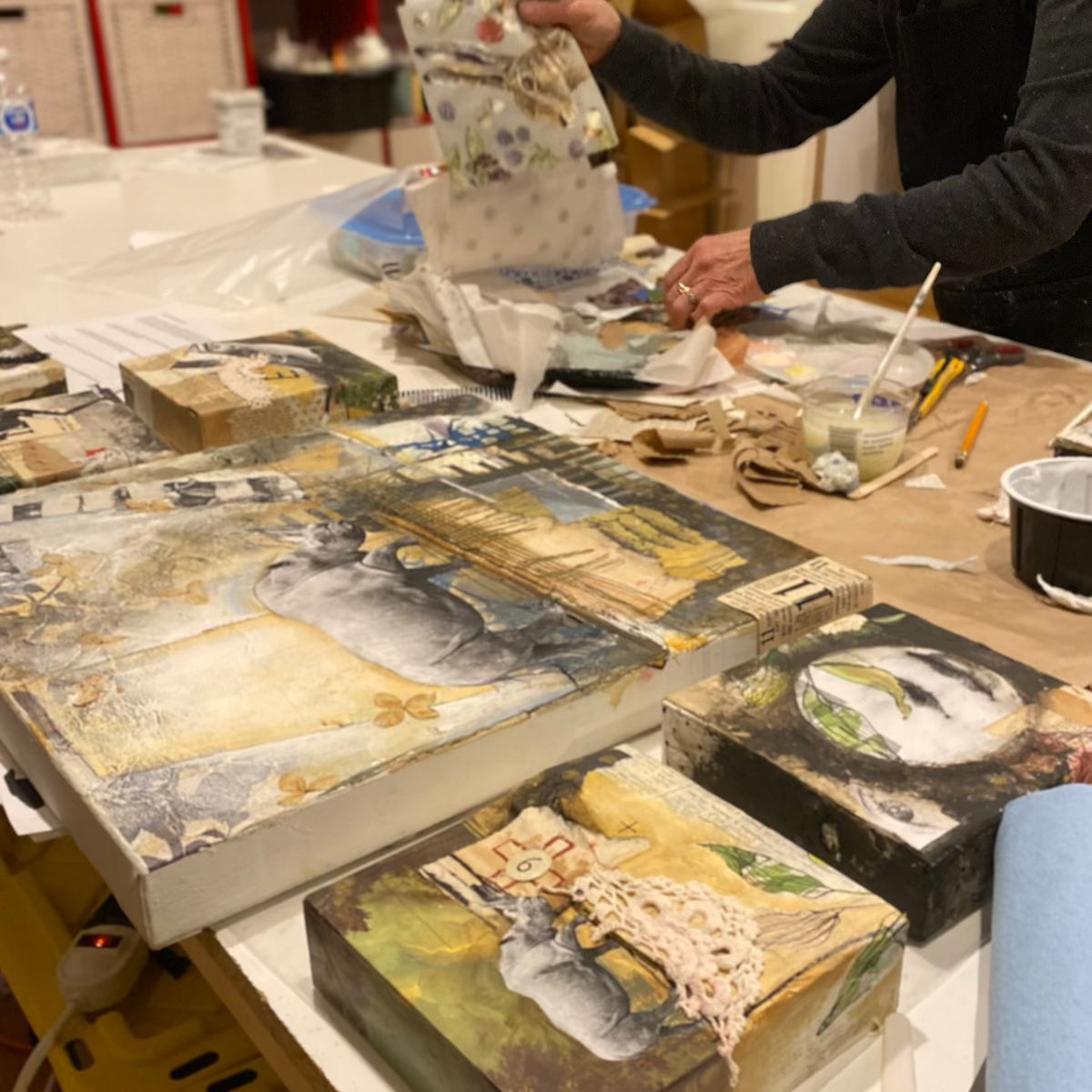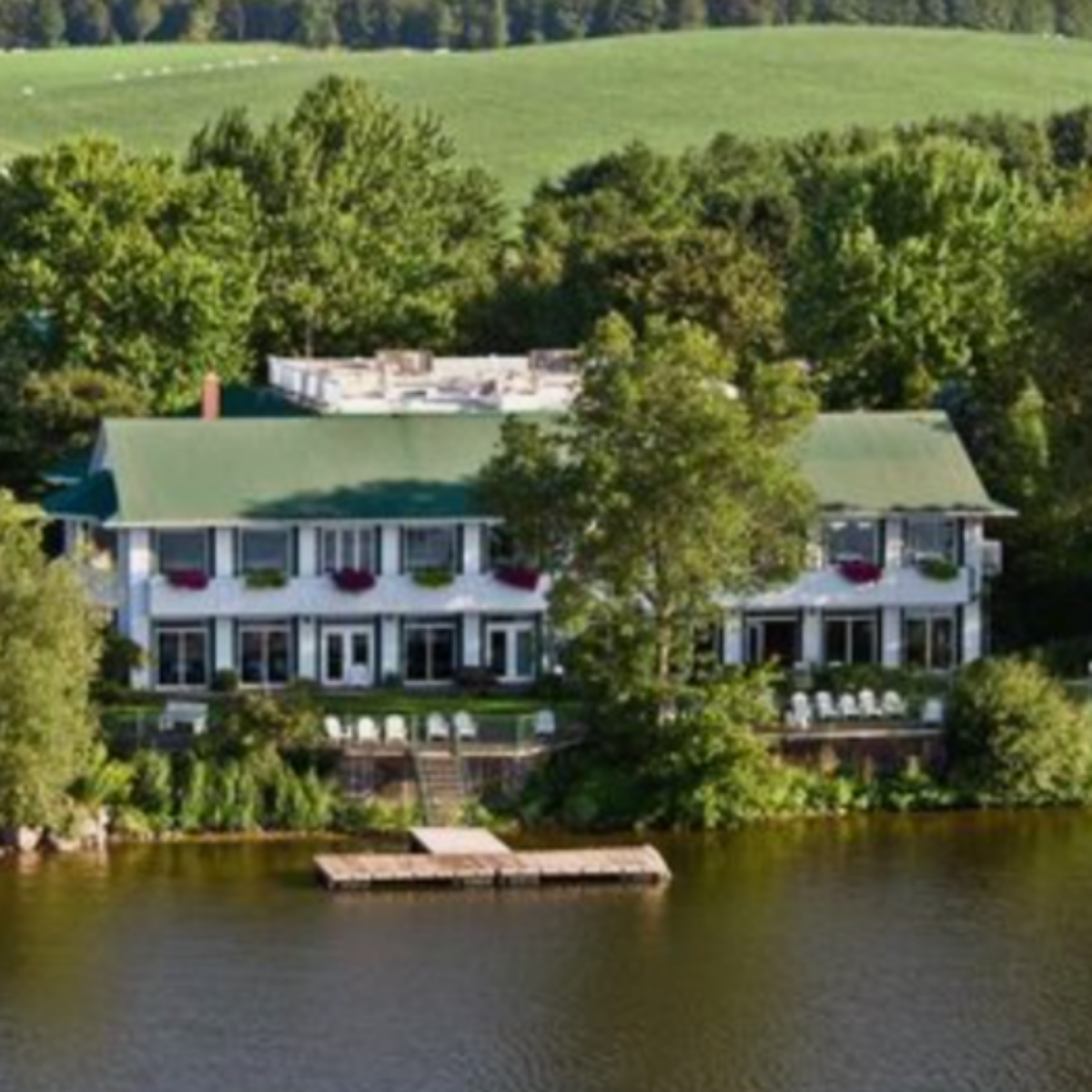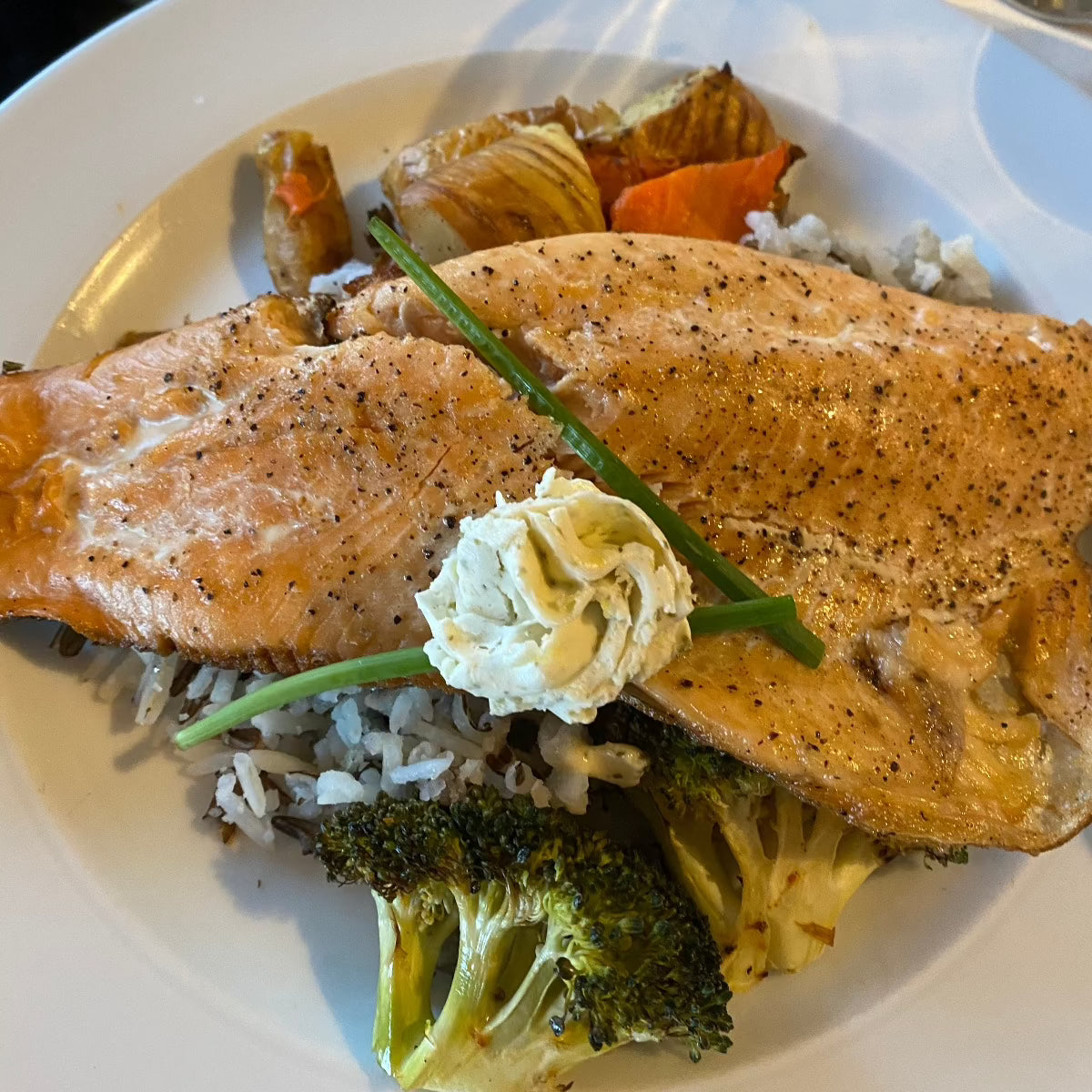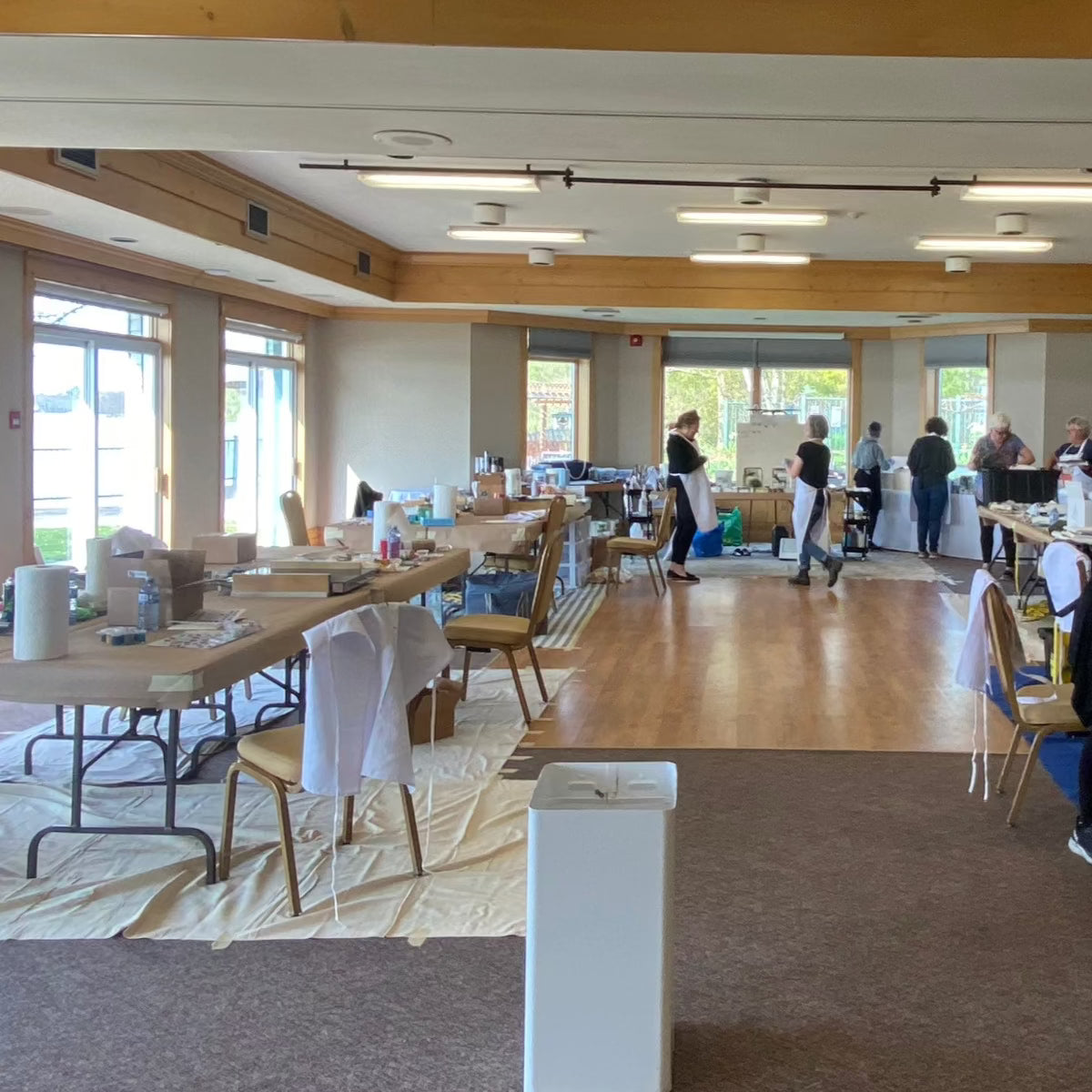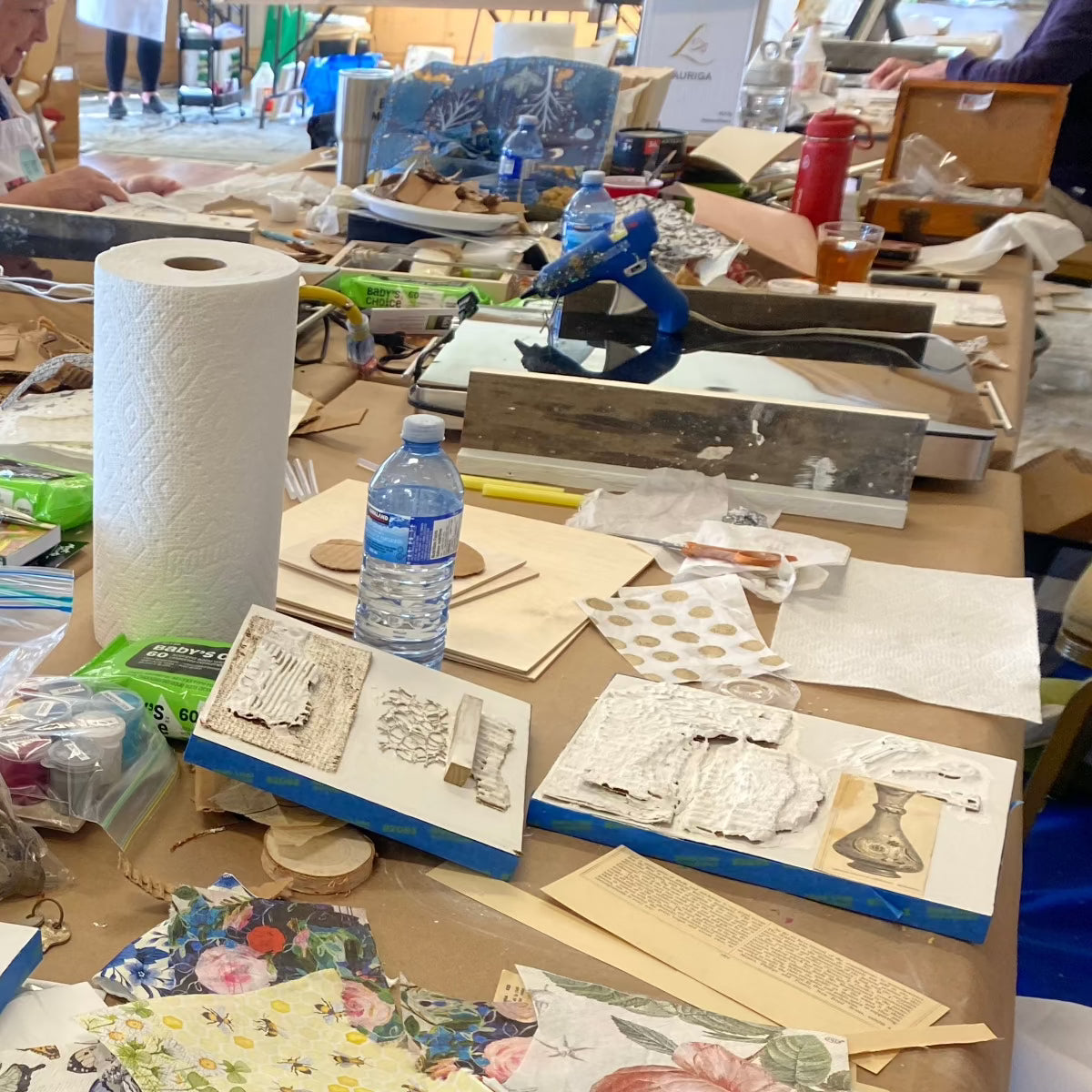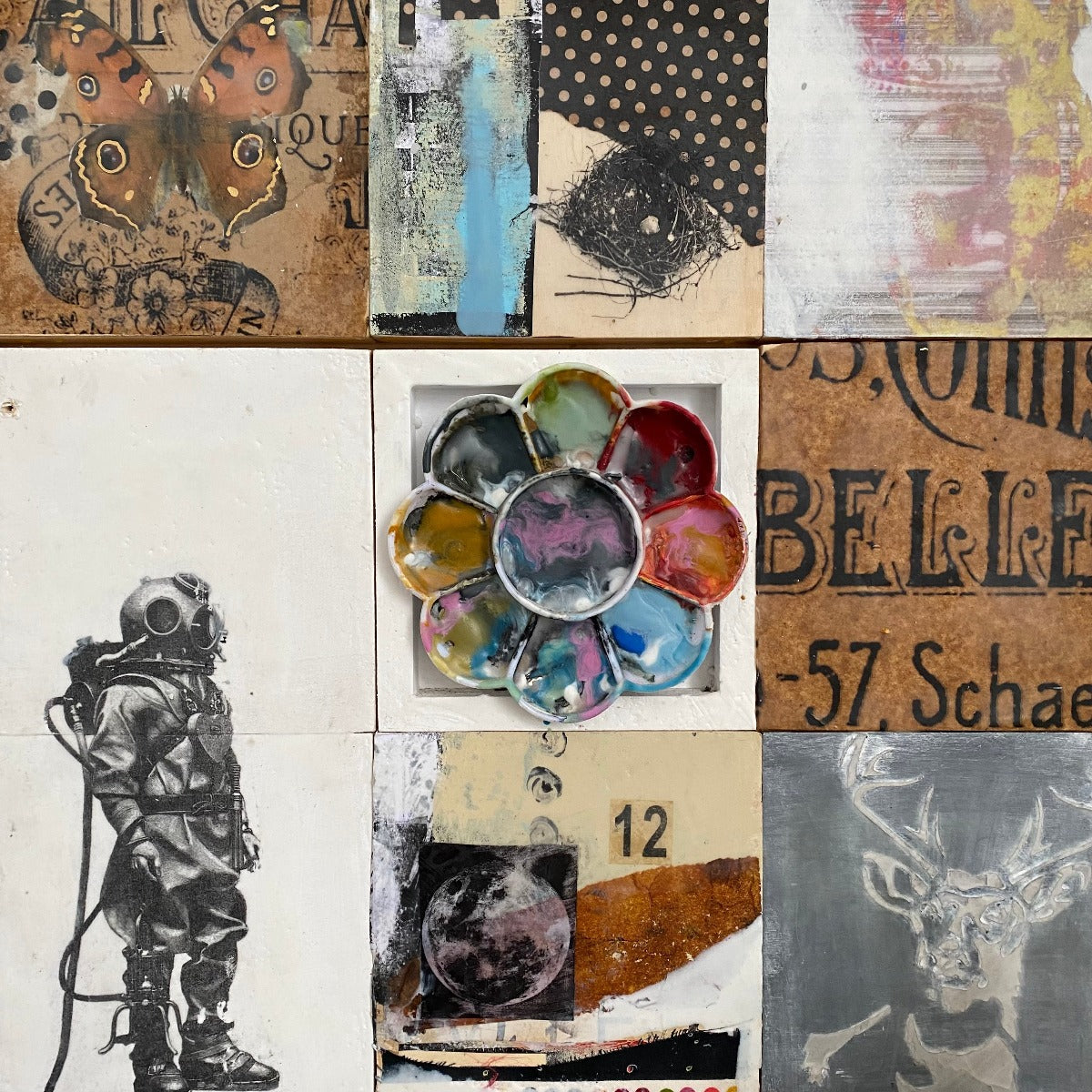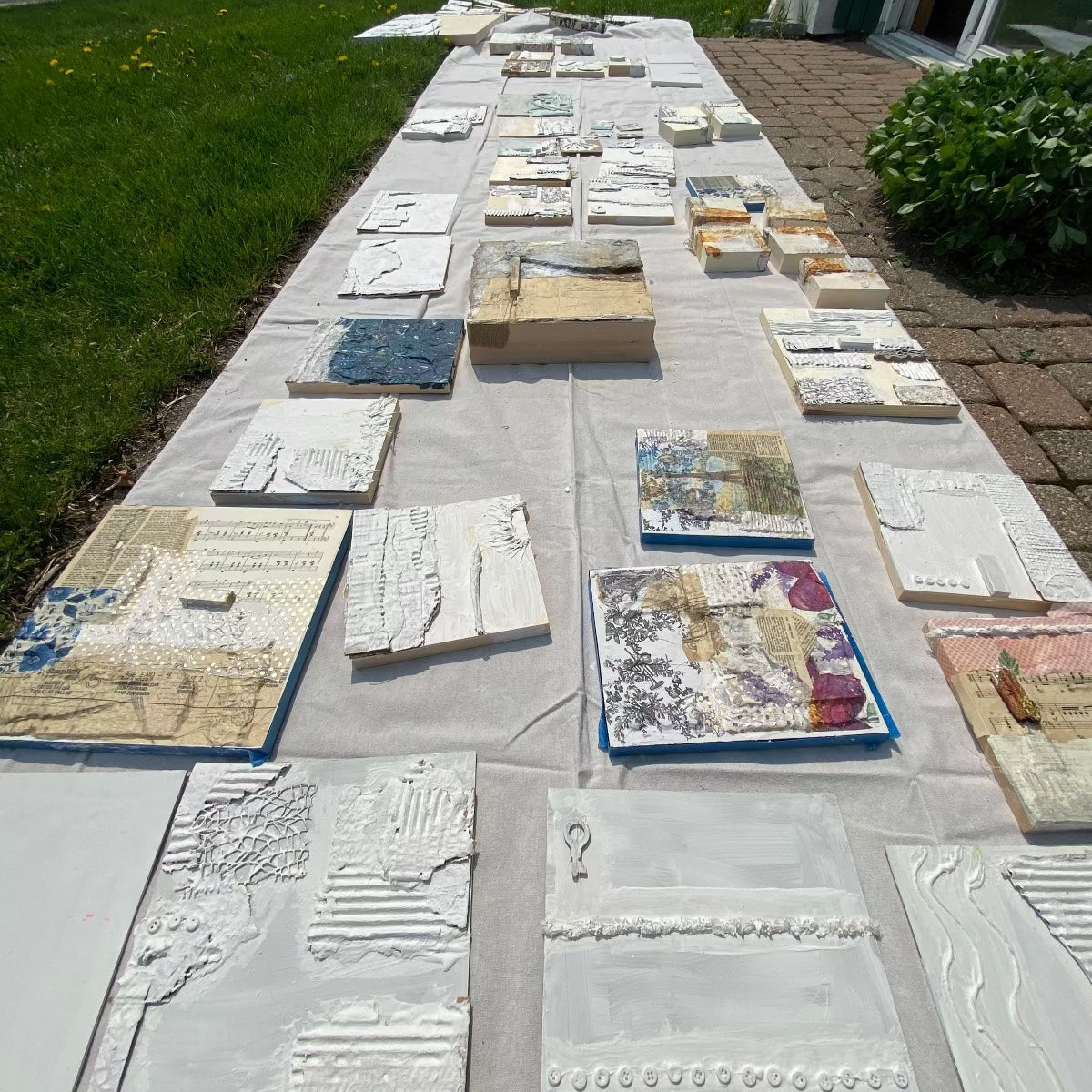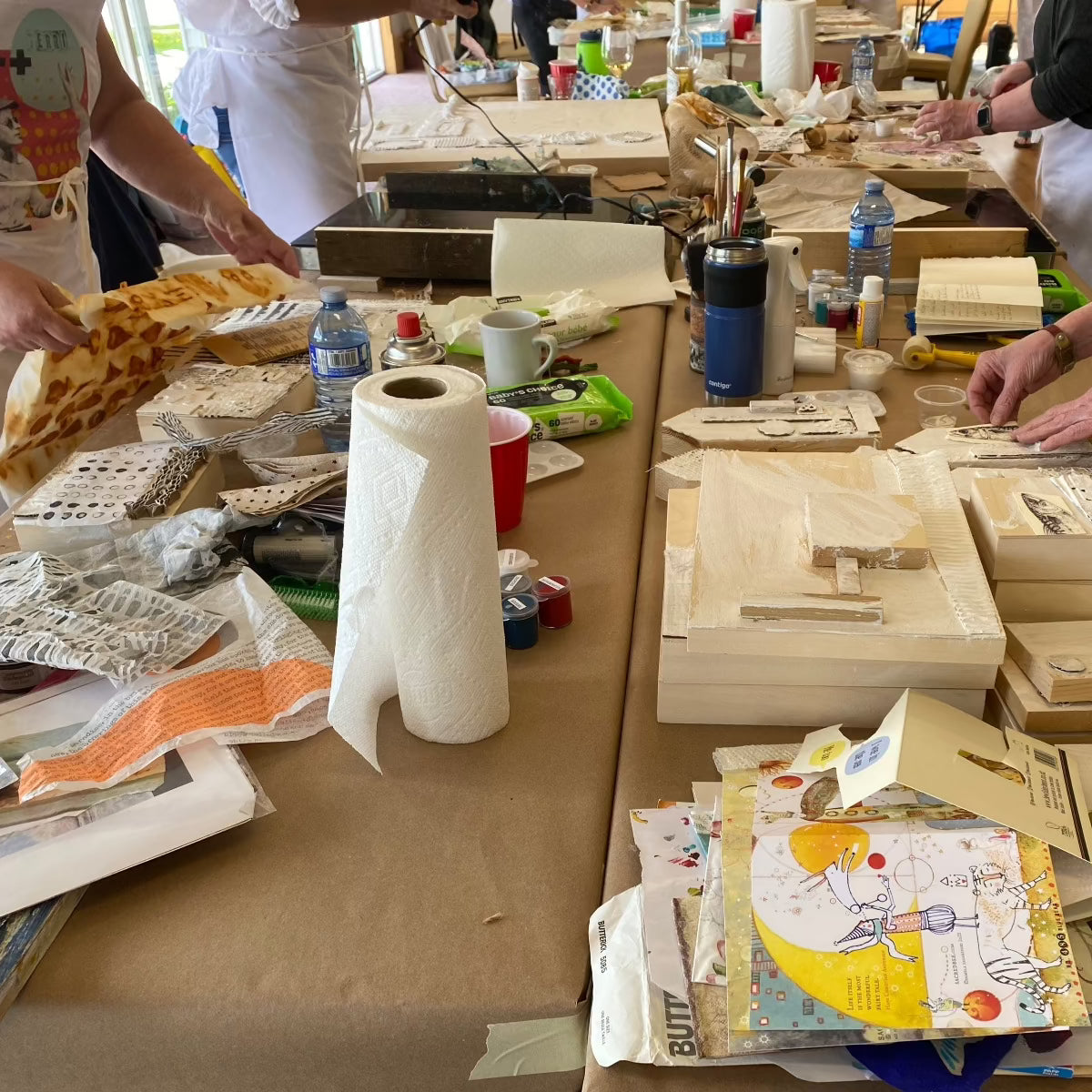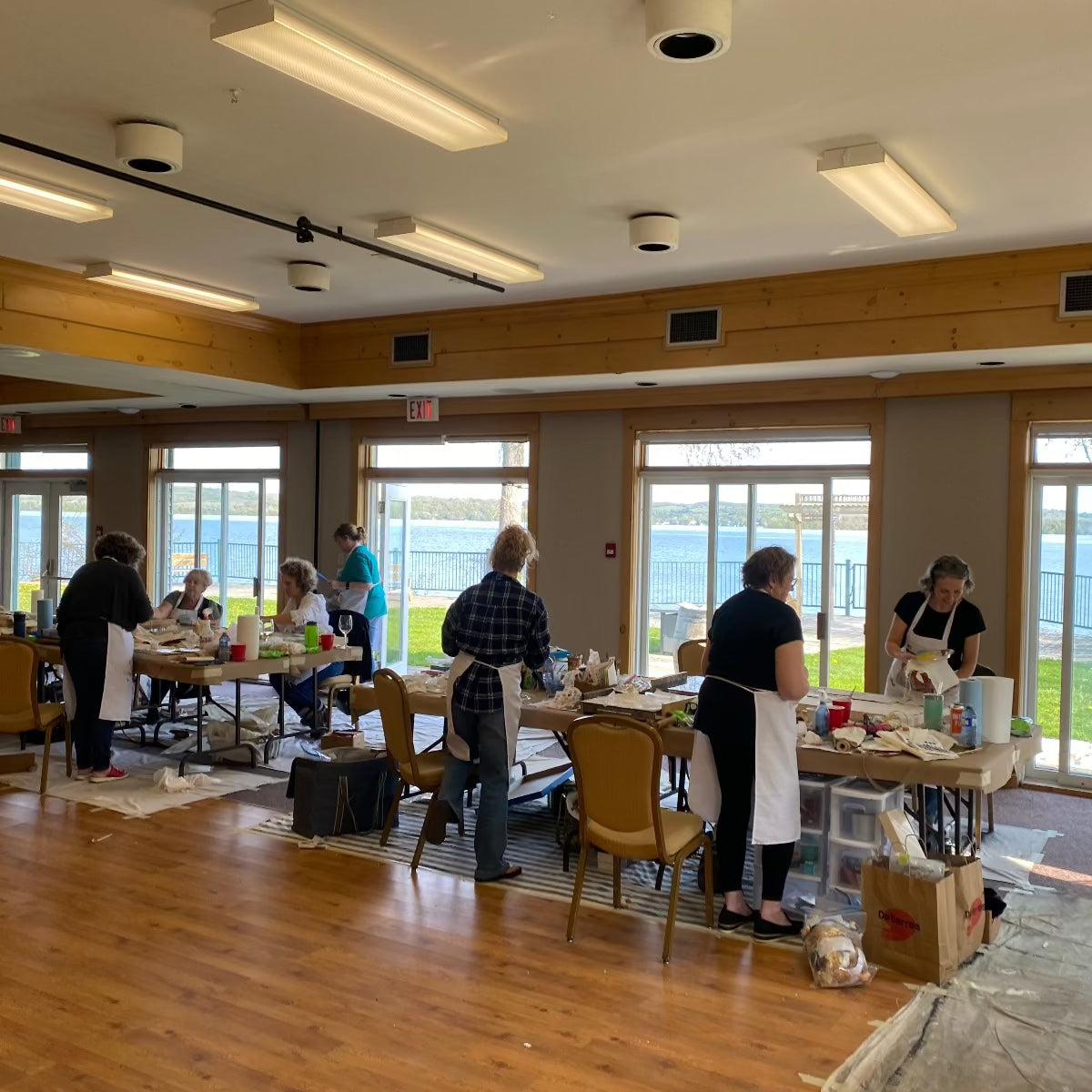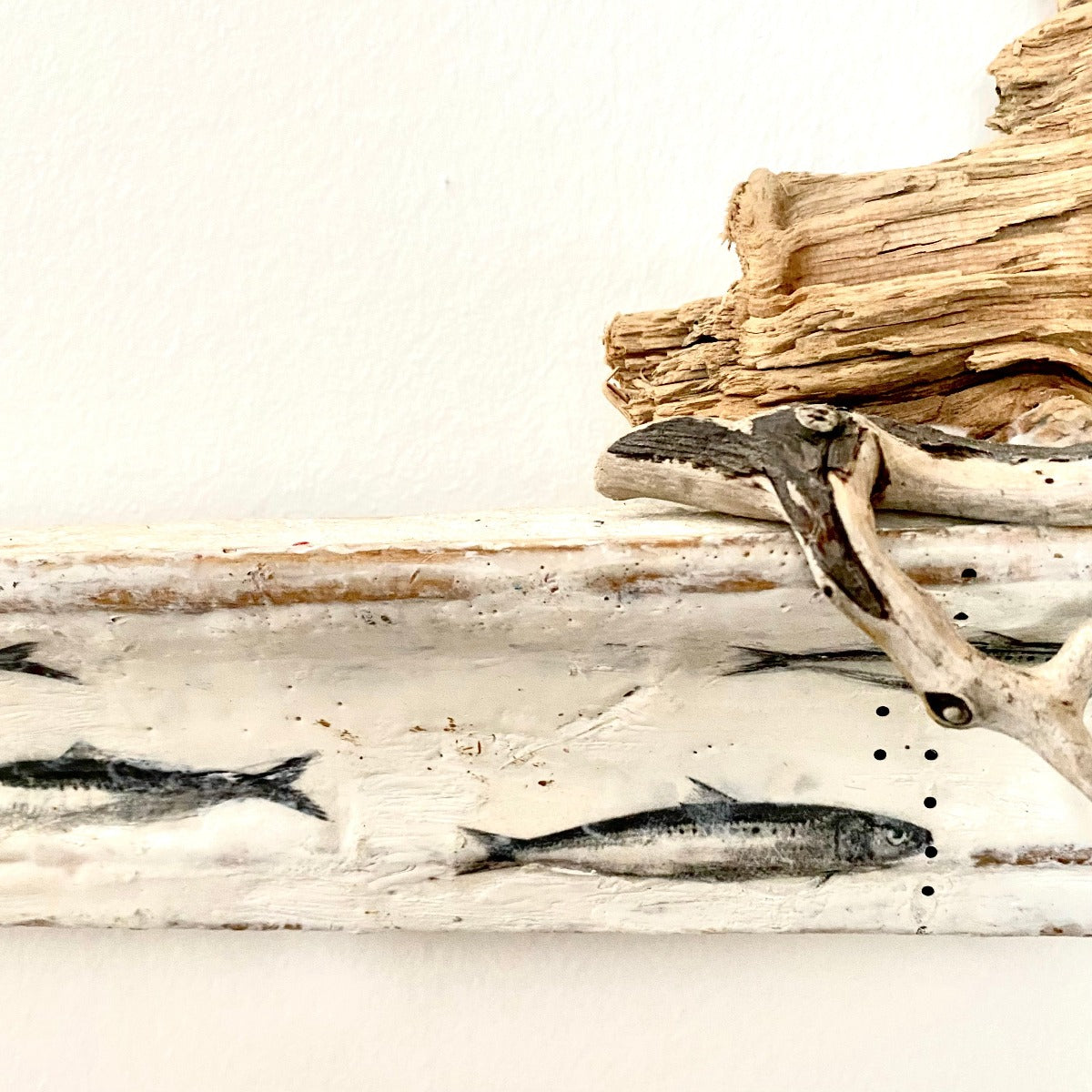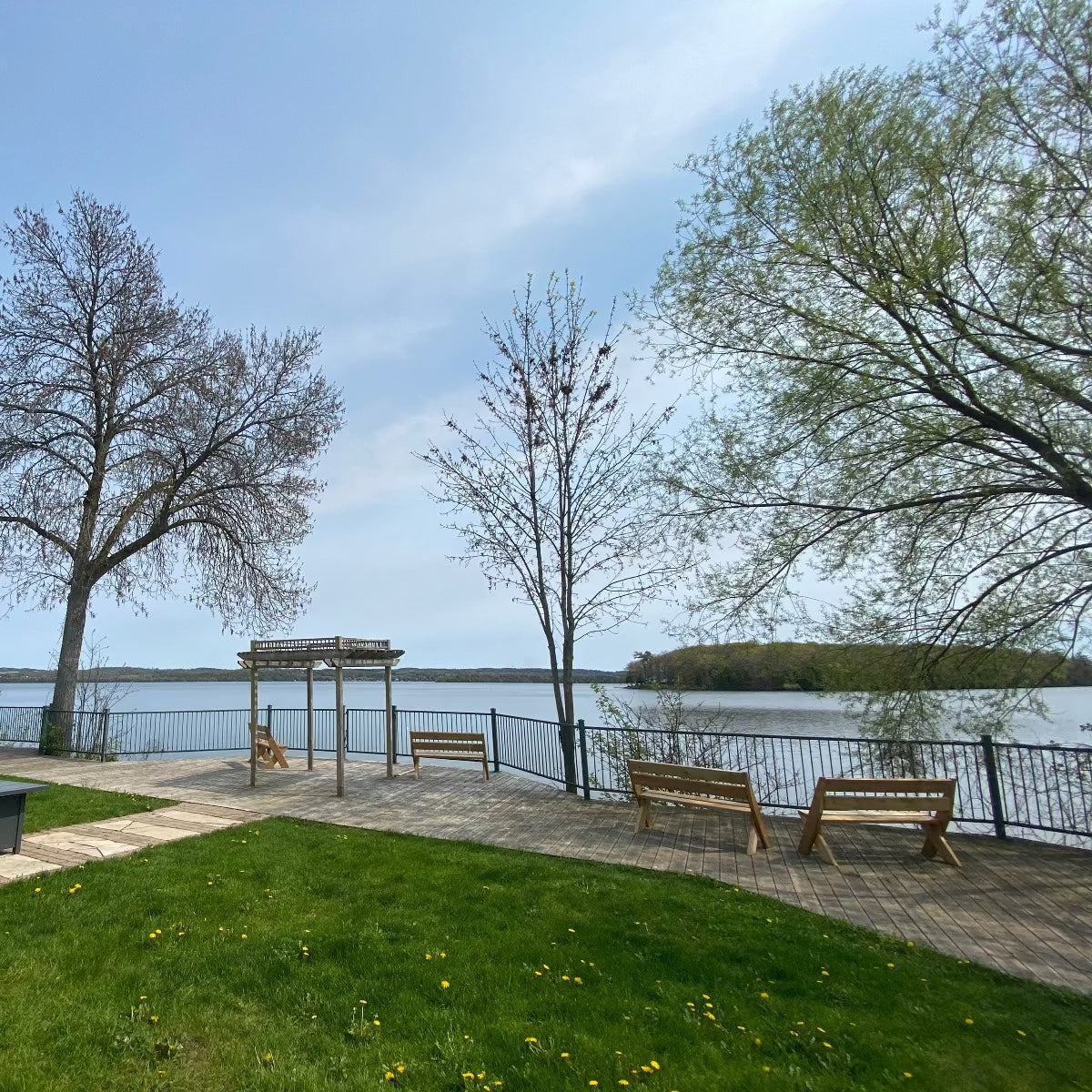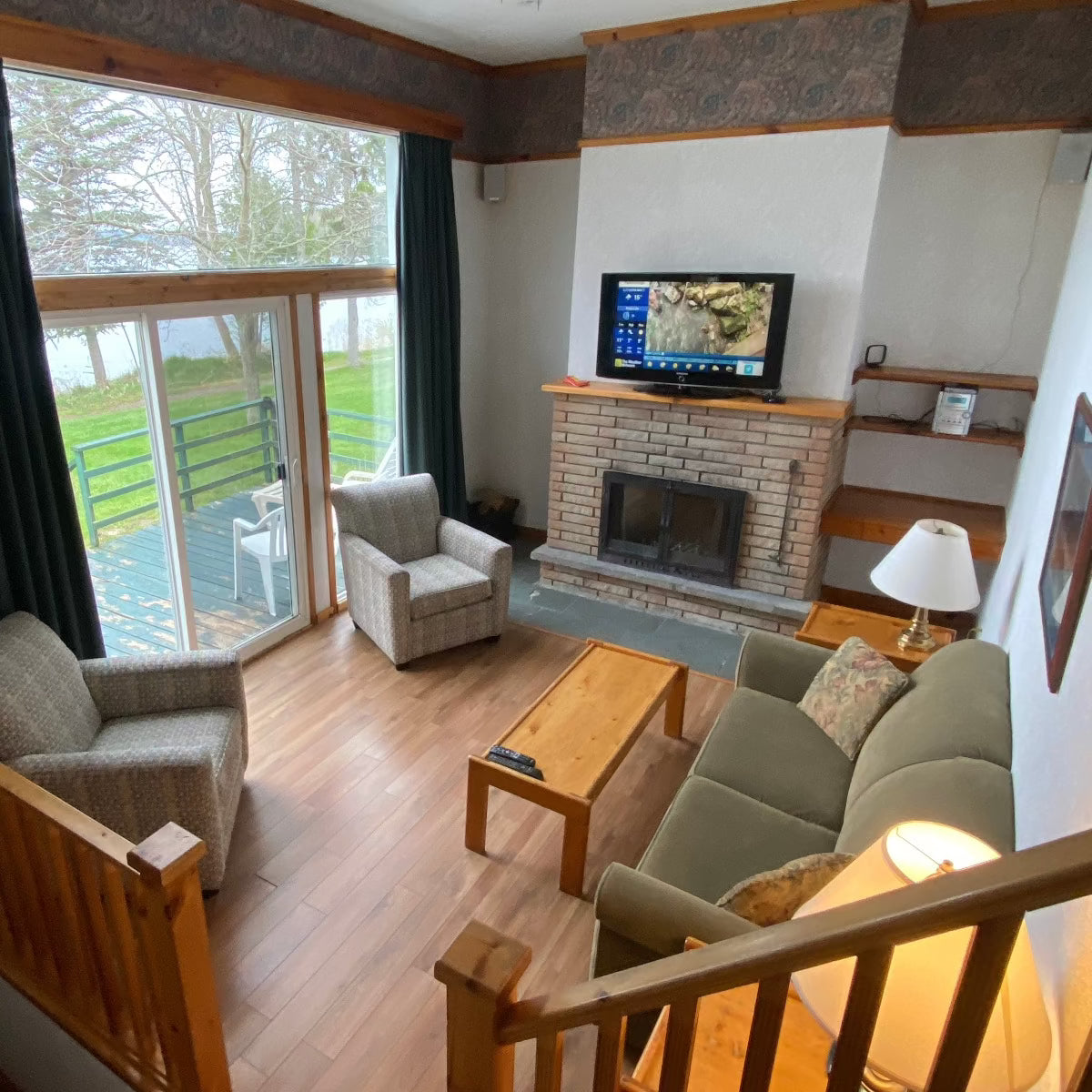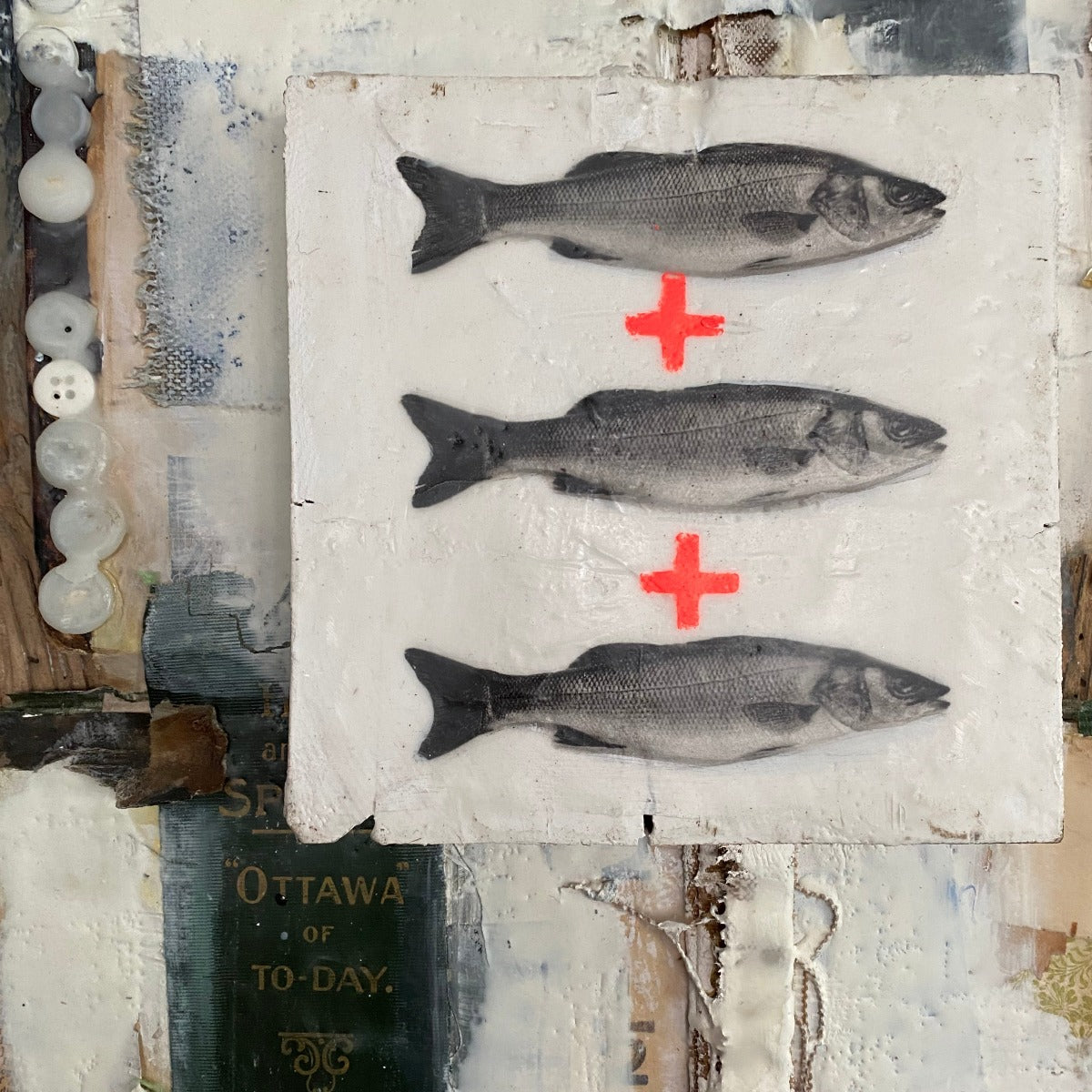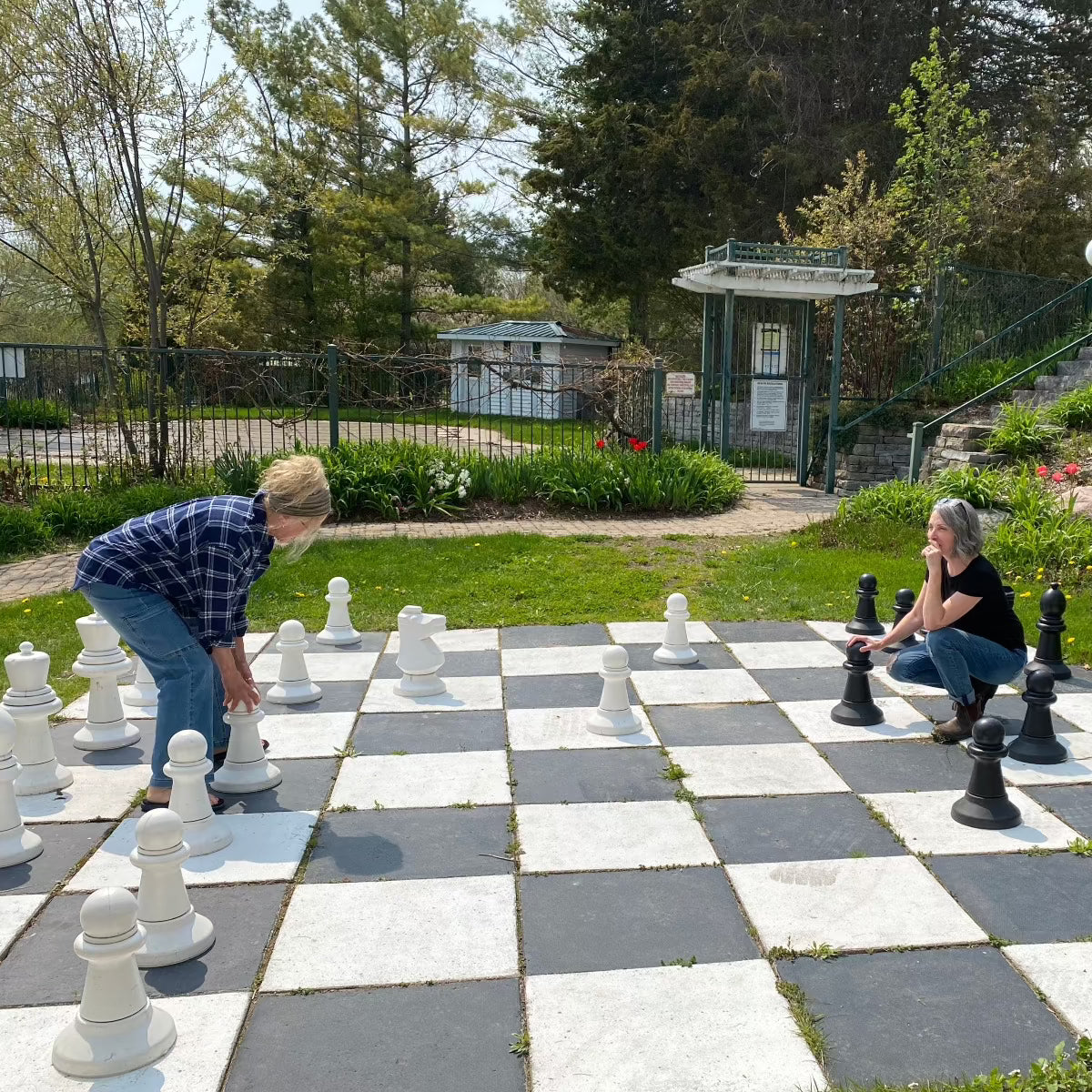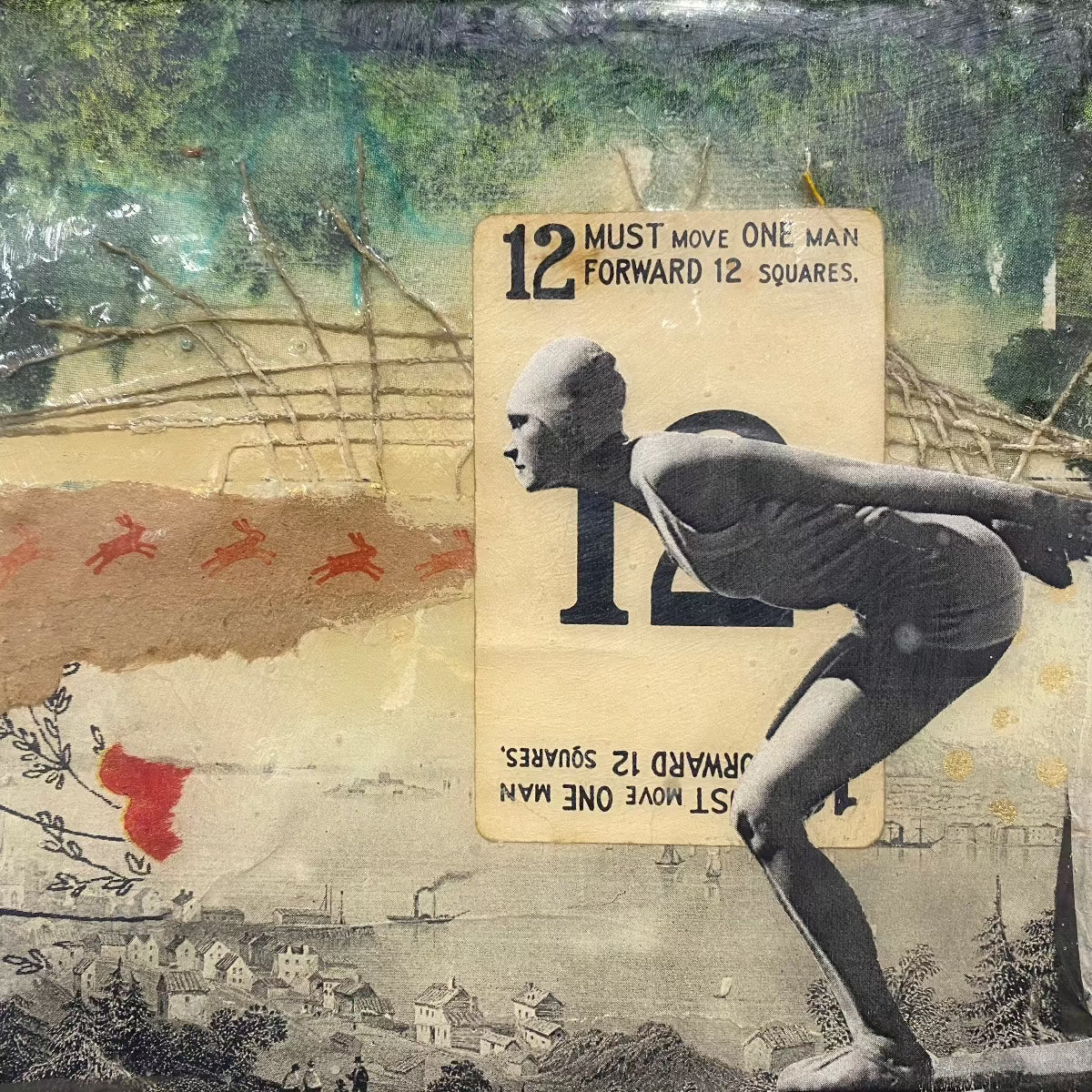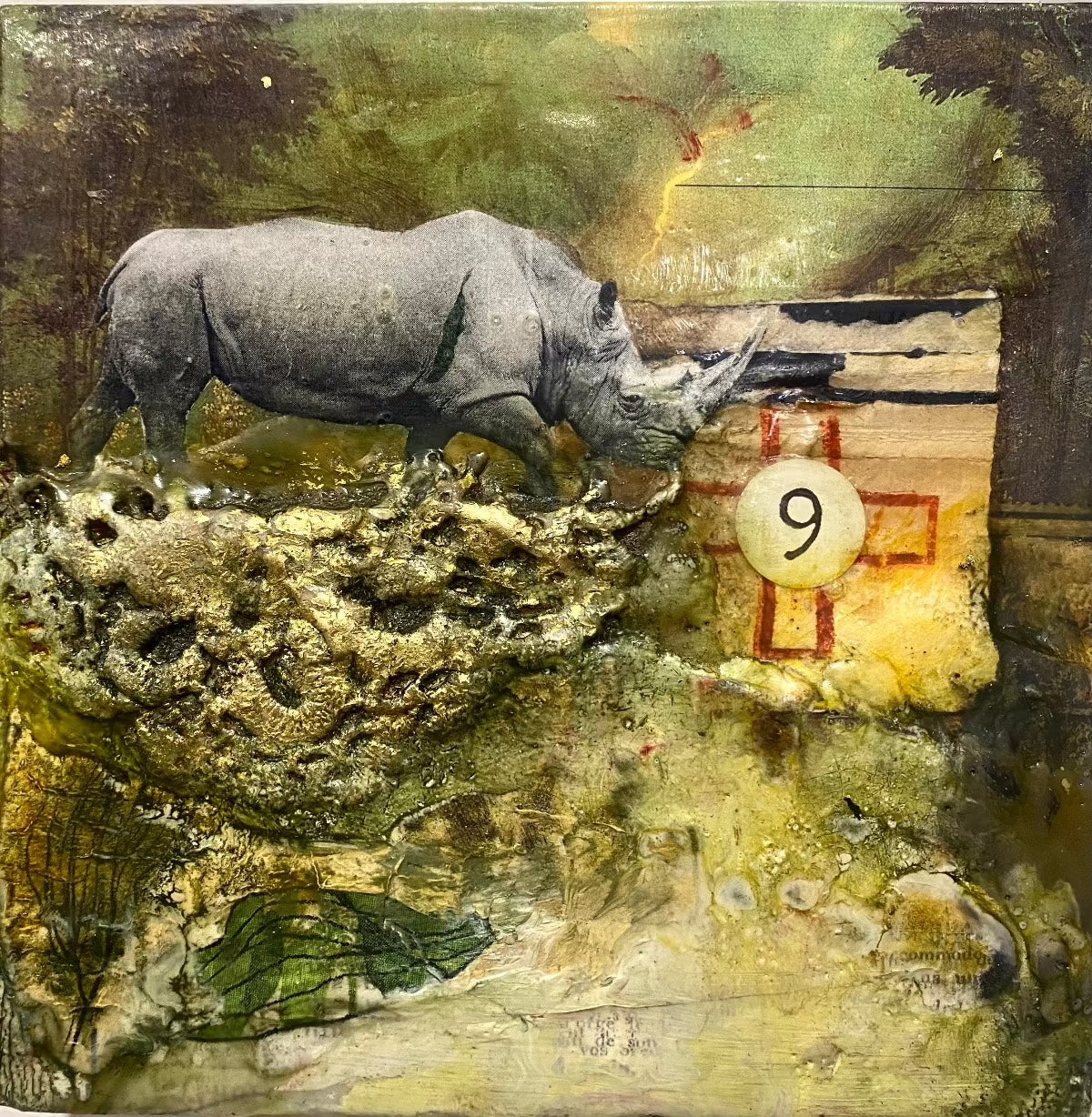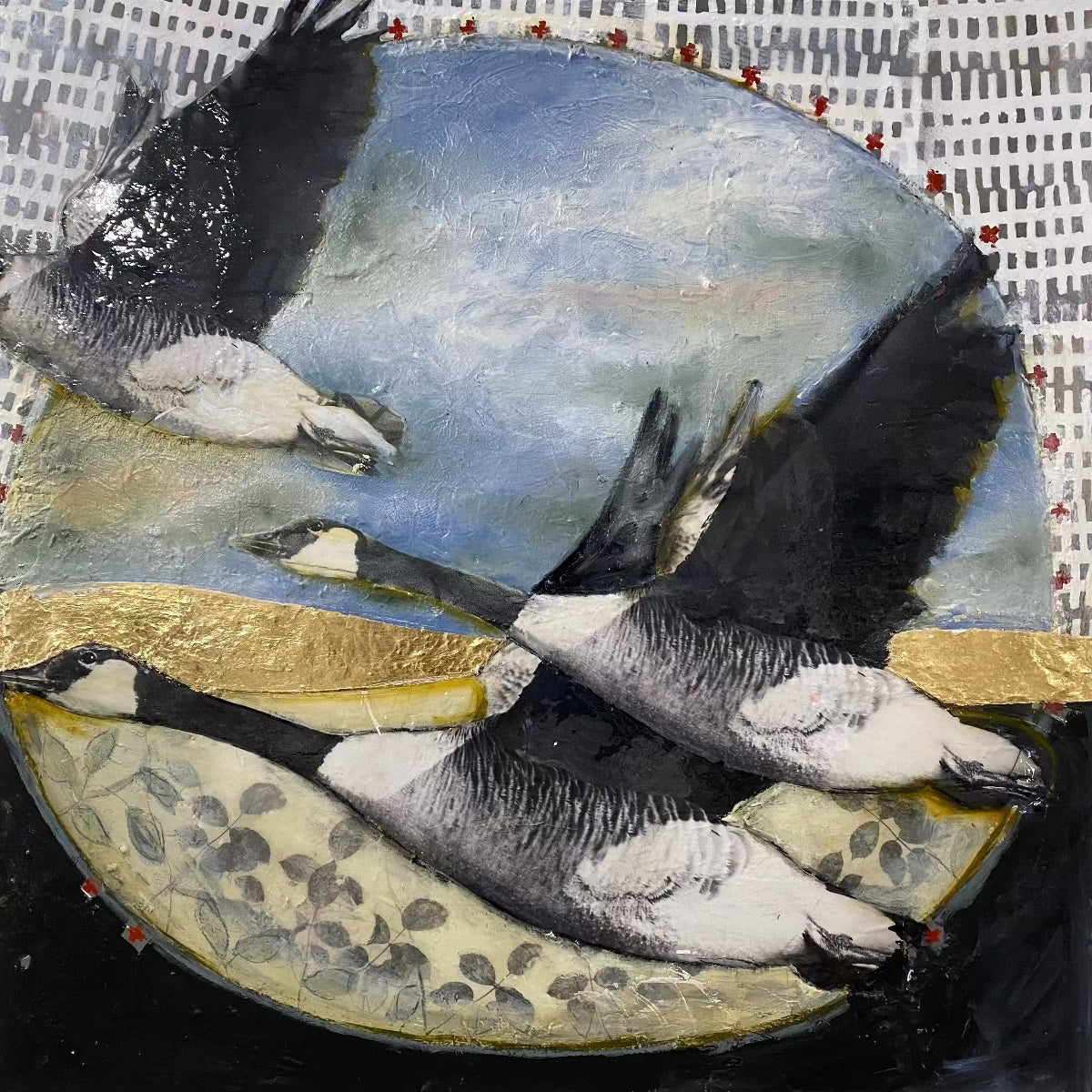 ✨ Retreat Info ✨
Our Fabulous Itinerary

SUNDAY, May 5th

Arrive Sunday afternoon and get settled into your allocated room. The studio will be open at 1 pm that day. You can bring in your supplies and choose your seat. We will begin a pre-dinner project at 4 pm. A meet and greet dinner will be at 7 pm.

MONDAY, May 6th

Breakfast. Studio. Lunch. Studio. Pre-dinner free time. Dinner and open studio.


TUESDAY, May 7th
Breakfast. Studio. Lunch. Studio.  Dinner and open studio.

WEDNESDAY, May 8th

Breakfast. Studio. Lunch. Studio. Pre-dinner free time. Dinner and open studio. 

THURSDAY, May 9th
Breakfast. Studio. Lunch. Studio. Pre-dinner free time. Dinner and open studio.

FRIDAY, May 10th

Breakfast. Studio clean up and packing.  Farewell lunch.
The Resort

The retreat will take place at the beautiful Elmhirst's Resort on Rice Lake in Ontario, Canada.

I have hosted a retreat in the this location before and let me tell you, they do know how to put the "treat" in retreat! The food is amazing, the accommodations are very comfortable and the perfect combination of social and private; you will have your own room in a cottage on the lake.

Your resort fees include: 5 nights accommodations, 3 meals per day and snacks delivered to the studio.  Dietary restrictions can be accommodated. Note that the resort fees must be paid directly to Elmhirst at the end of the retreat.
Pricing

All prices are listed in Canadian dollars (CAD) and subject to tax.

The entire cost of the 5-night retreat is the workshop fee + the resort fee.


The workshop fee portion is $1599+tax (paid to Instructor)

The resort fee portion is approx $1500+tax (paid to Resort upon checking out May 12).

TOTAL cost you can expect is:
Regular: $3100+tax
Payment Options

You have the option of paying the entire workshop fee ONLY up front in a single lump sum, OR you can pay in three instalments, securing your spot by paying the Deposit first. All prices are listed in Canadian dollars and are subject to tax.

Keep in mind you will have to pay the resort fee directly to the resort upon checkout on May 10/24


Single payment: $1599+tax (+ resort fee in May)

OR
Instalments:
First: $499+tax
SECOND: $1199+tax (due April 01/24)
THIRD: $1350 (approx)+tax (due May 10th, 2023)


-------

NB: The resort fees will need to be paid directly to Elmhirst on the day you check out from the resort.
What is TWC?

TWC is "Two Worlds Collide", a stable fusion of mixed media and encaustic art developed by me in 2011.  I self-published a tiny book after discovering that chalk and clay-based paints could be a practical and stable underpainting layer for encaustic art. This technique has slowly morphed into the realm of common-knowledge but the science behind it, is not fully understood by most.  In this retreat, we will be fully-immersed into the stable practices that make this process such a success and you too will understand how to push boundaries with your processes and materials.
About Christina

Christina Lovisa, a native to Canada's Capital city, Ottawa, is a self-taught, soulful, contemporary, mixed media artist. Working in a broad range of mediums, from encaustic (beeswax) to acrylic paints and 'found object assemblage', she produces a varied range of artworks that emerge from a place of deep connection to her Divine-self. Her paintings have been in shows and galleries in Ottawa, Montreal, Toronto and New York City. She has an international clientele, which includes Cirque du Soleil and the Micheal Jackson estate. Private galleries in North America represent both her original works and art prints, taking them to clients around the globe. Lovisa has learned to share her process and is recognized as a master mixed media art-instructor.
PACKING LIST

I will supply the following basic art supplies/tools;

Chalk paints (varied colours).
Paper adhesive (homemade YES! paste).
Tools (ie brushes, scissors, water dishes, baby wipes, shop towels, aprons, knife, ...)
A bin of ephemera...
A laser b+w printer for demos and occaisional needed prints) + copy paper.
Encaustic station, a fusing station with embossing guns, oil, pan pastels, oil paints, foils and shellac.

While I will have alot of studio tools and supplies on hand, to avoid dissapointement, you should consider bringing the things you can't live without. Also, a few things are not included, so make you to bring!

Art supplies to be considered;

encaustic mediums and waxes in small metal flat bottomed dishes. (Not included).
label all your own brushes.
personal images; photopied in various sizes on various papers ( itend to have alot available to me to allow for spontaneity).(Not included).
wood panels of various sizes that suit your needs (flat for air travel or cradled for car travel). (not included).
Your fave ephemera, tools, stamps, stencils, fabrics, inclusioins etc...
Your favourite torch and fuel for fusing if not wanting to share the embossing guns (personal preference).
More paper towels (if you know you use alot).

Like any good camp, I will have a TUCK SHOP on hand for art supplies. Here I will sell special ephemera, papers, brushes, encaustic mediums, chalk paints, and additional panels incase you run out.

RESORT PACKING

Please do check out the resort and all it has to offer by visiting the above Resort link. For planning sake, please pay special attention to the amenities on site;

RECREATION:

Fitness Centre: No appointment necessary.
Indoor Pool, Sauna and Whirlpool: No appointment necessary.
Outdoor Pool: Seasonal
Escape Maze Outdoor game: Open
Waterfront: Seasonal.
Recreation Program: Seasonal
Hiking and biking trails for miles.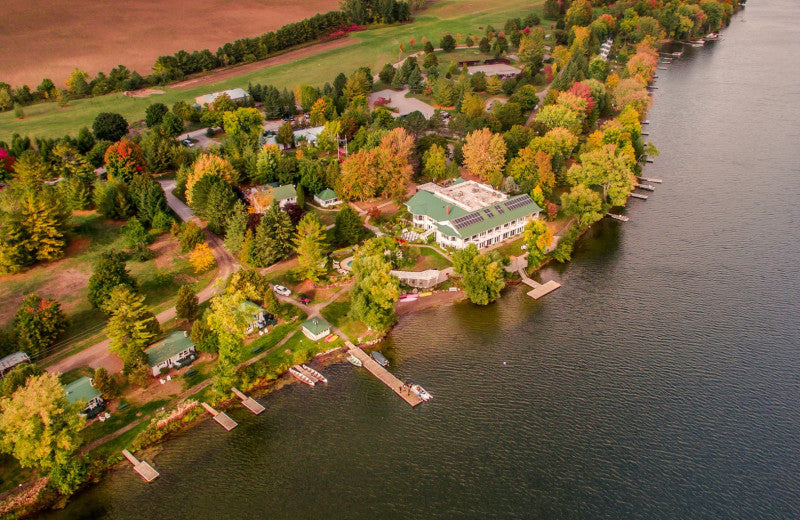 Getting there
We are happy to assist you with your travel plans! My husband is in the travel industry and can help you make the necessary arrangements for your trip by plane. By car is the easiest way to get there, so closer to the date we will also provide ride share options.

Elmhirst's Resort
1045 Settlers Line, Keene, Ontario Canada
https://elmhirst.ca/
View map